Last Updated on March 18, 2023 by Ray Roman
Lake Texoma Juniper Point is a campground operated by the Army Corp of Engineers. In this post, we will look at what Juniper Point has to offer, where it's located, and whether or not we think it's a campground you should visit.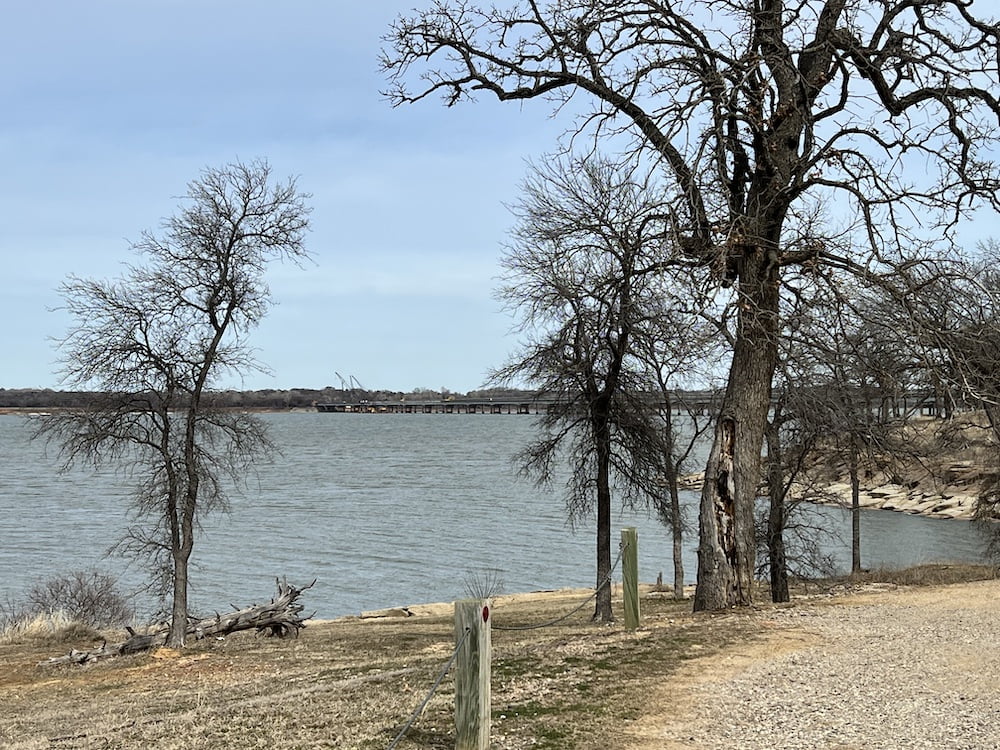 Lake Texoma Juniper Point
We absolutely love Juniper Point Campgrounds on Lake Texoma – our favorite place to camp! The camping areas comprise Juniper Point East and Juniper Point West, situated directly across from each other. Each has its own boat ramp, restroom, and designated camping spots. Plus, the Army Corps of Engineers takes excellent care of it, so you know you're in good hands.
Juniper Point West
Open all year round, Juniper Point West seems to be the newer of the two campgrounds. We think it has been recently refurbished as almost everything looks new.
We like this site because of the views it offers of Lake Texoma. The campsites sit higher on the cliff, giving you a better lake view. The campsites all have lots of trees as well.
Juniper Point East
Unlike Juniper Point East, the west side of Lake Texoma Juniper Point is only open between April and September. It is situated on the banks of the lake and has a well-maintained two-lane boat ramp. You must pay a $3 daily fee to use the boat ramp.
What Does Juniper Point Have To Offer?
Lake Texoma Juniper Point campgrounds offer 44 public-use campsites with water hookups and electricity. You will also find 25 campgrounds with no hookups.
There is a group picnic shelter with electricity for those who want to spend the day.
Amenities
Below is a list of the amenities you will find at Juniper Point.
Drinking Water
Boat Ramp
Entrance Station
Dump Station
Flush Toilets
Hiking
Showers Trailheads
Electric 50/30/12 Amps
Juniper Point Trails
Cross Timbers hiking trail is close by. This trail offers a 14-mile winding path above the lake on rocky ledges, giving you a great Lake Texoma view.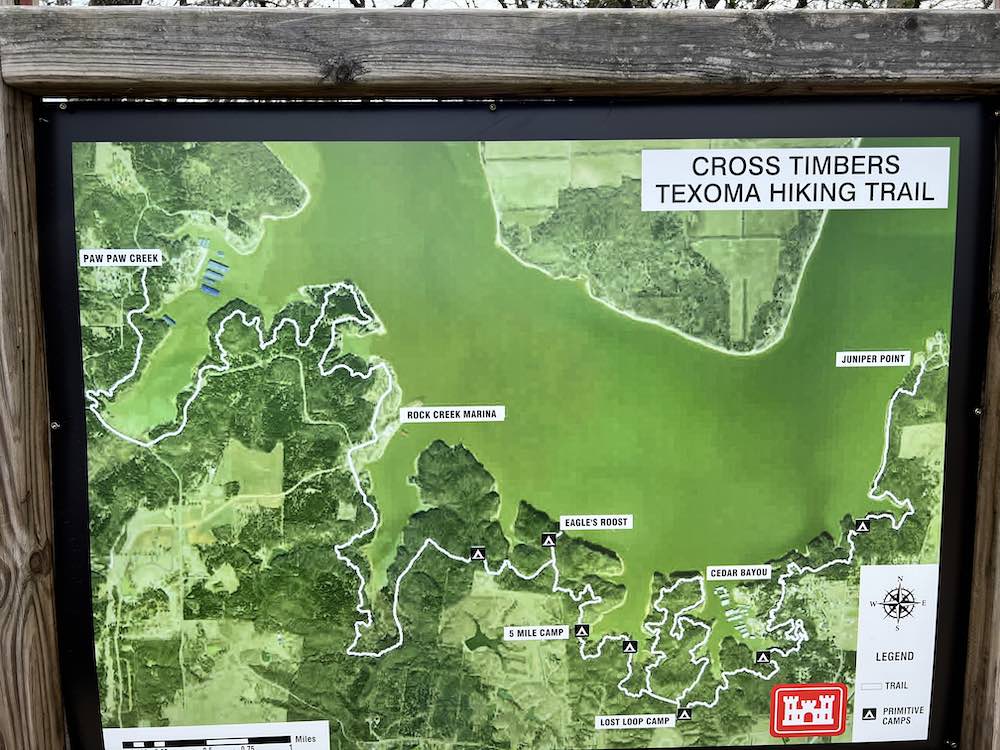 If horse riding is more to your taste, there are 40 miles of horse trails around Lake Texoma.
Lake Texoma Juniper Point Reviews
Those who have spent time camping at Juniper Point have great things to say about this Lake Texoma campground.
According to RV Life, Campgrounds Juniper Point gets an average of 9.2 stars out of 9 reviews as of this post. The majority love the beautiful setting, the price, and the close proximity to a Lake Texoma casino, in this case, MegaStar.
Google reviews of Juniper Point are even more impressive. Campers have given it 4.4 stars out of 257 reviews. Again, many tout the beautiful scenery and the boat ramp availability.
Where is Juniper Point?
Juniper Point is located on the Texas side of Lake Texoma right after you cross the Willis Bridge (Hwy 377)heading south from Oklahoma.
West Juniper 32843 Hwy 377, Gordonville, TX 76245
East Juniper 32744 Hwy 377, Gordonville, TX 76245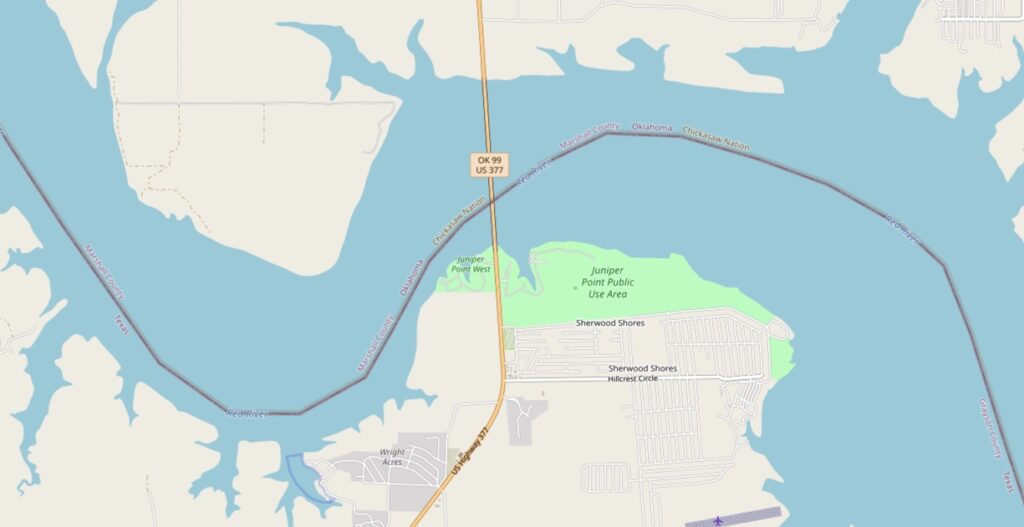 To reserve a campground, you can visit recreation.gov to see availability and pricing.
Final Thoughts
Overall this is a great campground and one that is highly rated by campers. If it offers plenty of amenities, and beautiful views, it's easy to access and is close to food, gas, and entertainment.
We highly recommend it to anyone interested in camping at Lake Texoma.