When it comes to Lake Texoma casinos you won't be disappointed as there are several casinos in the Lake Texoma area. Here we'll list the ones that are located in the Lake Texoma area as well as give you our review of the casino. Let's get started.
First off all of the Lake Texoma casinos are located on the Oklahoma side of the lake. The state of Texas has yet to legalize gambling. We doubt they ever will, but that is an article for another day.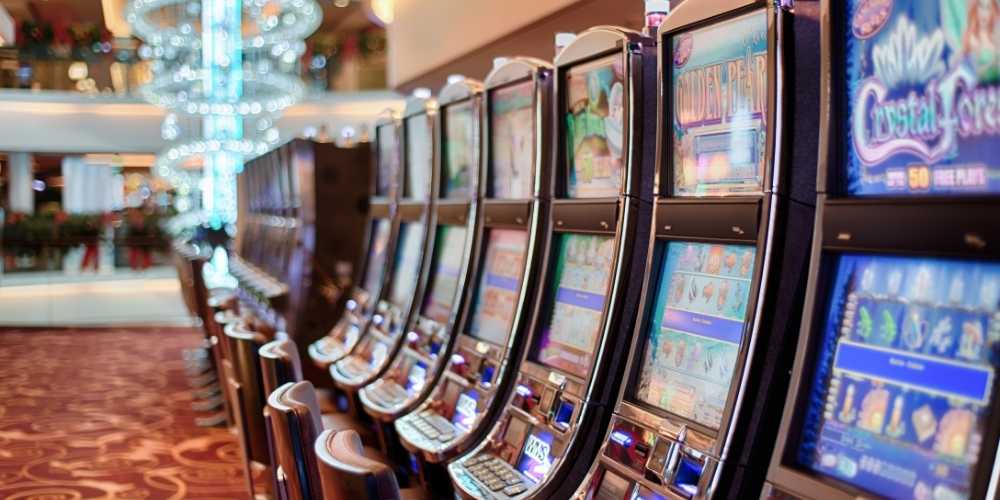 Let's get started with our list of the Top Lake Texoma Casinos.
The Choctaw Casino and Resort is the premier casino in the Lake Texoma area. Even though Winstar is bigger we listed Choctaw first because it is closer to the lake area.
The floor of this casino is huge. They recently opened up the Sky Tower Hotel which added an additional 1,000 rooms to bring the total number of available rooms to a whopping 1,700 rooms.
The expansion area also added 3,000 slots machines and 40 new table games bringing the total to 7,400 slot machines and over 100 tables games.
But there is more to Choctaw Casino and Resort. If you are hungry there we are sure you'll find something you'll like in one of their 16 restaurants. There's the Butterfields Buffet, Guy Fieri's American Kitchen and Bar, Gilley's, and a whole lot more.
What some entertainment other than gambling? Pick your choice of movies at the cinema, bowling, arcade, shopping, spa, or swimming Aqua pool or the Oasis.
| What We Like | What We Don't Like |
| --- | --- |
| Huge selection of slot machines | Can get very crowded |
| Service is generally very good | Parking can be a nightmare |
| Great comps on rooms | Poor free play comps |
Address: 4216 US-69, Durant, OK 74701
Tel: (580) 920-0160
Megastar Casino is one of our favorite Lake Texoma casinos. Megastar only has slot machines. They feature over 600 of the most popular electronic gaming machines. They include Lucky Ducky, Money Bags, Crazy Cherry, and many more including my personal favorite Neptune's Hunt for Gold.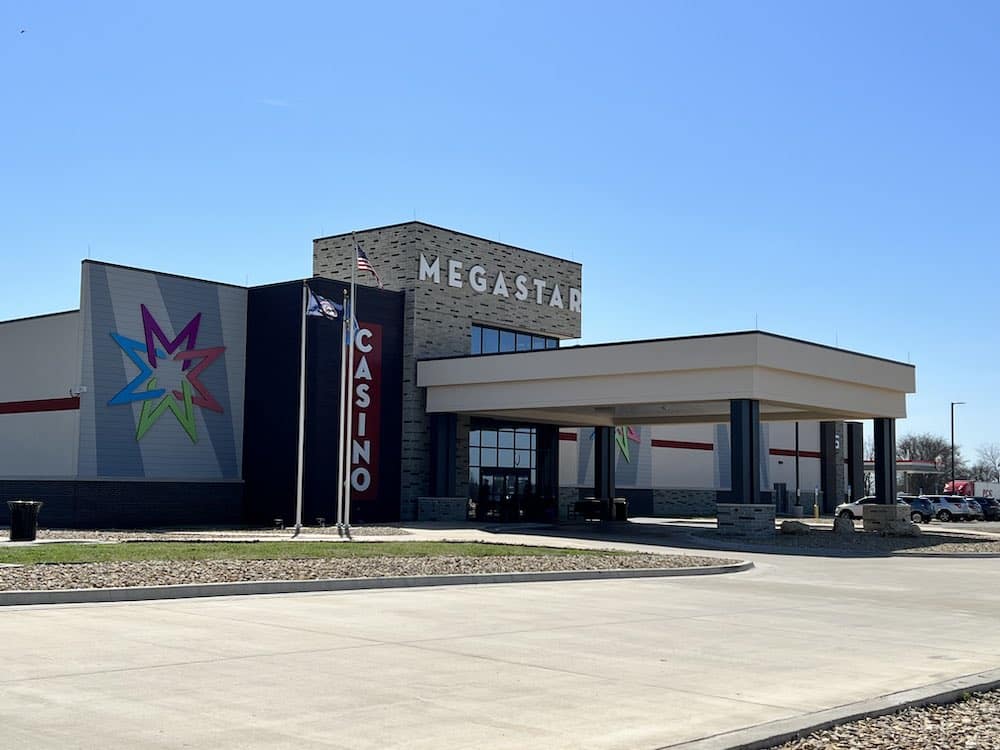 They have a small restaurant that is fairly inexpensive. The food is not too bad. I usually order the Philly Cheesesteak sandwich. There is also a convenience store connected to the casino.
The bar is not too big but you can easily get a drink when you need it. All the bartenders we have come across are very good and the service is top-notch. Our favorite bartender when we go during the weekends is Manny.
One reason this is one of our favorites is that it's close to our lake house in Cardinal Cove. Only takes us about 18 minutes to get there.
| What We Like | What We Don't Like |
| --- | --- |
| Decent selection of slot machines | Gets really crowded on promotion days |
| Excellent service and staff | Card readers on slot machines are a pain to use |
| Great free play comps | Some drinks can be pricey |
Address: 4350 US-377, Kingston, OK 73439
Tel: (844) 634-2787
Texoma Casino is located just east of Kingston on US-70. This is one of the smaller Lake Texoma casinos.
It's an 8,800 square foot casino with over 370 electronic games. It has a small bar, and I do mean small. Only 2-3 people can stand at the counter to order a drink. A convenience store is connected to the casino.
We don't have a player club card for this casino so don't know anything about their rewards program.
| What We Like | What We Don't Like |
| --- | --- |
| Usually not crowded | A bit dinghy |
| Excellent staff | The selection of machines is mediocre |
| Easy to get to, off US-70 | Small bar |
Address: 1795 US-70, Kingston, OK 73439
Tel: (580) 564-6000
This Lake Texoma casino is located in the town of Madill, OK, not too far from Kingston and the Lake area. This is the smallest of all the Lake Texoma casinos.
It has about 100 electronic games and that's it. No table games, no bar. There is a convenience store next door.
We've been here a few times when we have gone to town for dining or errands. We have never bothered to get a players club card so we don't know anything about their promotions.
I can't recall the last time I won anything at this casino. Others seem to do well. The staff is very good and attentive.
| What We Like | What We Don't Like |
| --- | --- |
| Not crowded | Can be very smokey |
| Service and staff is OK, could be better | The selection of machines is poor |
| In Madill close to shopping | No bar |
Address: 902 S 1st St, Madill, OK 73446
Tel: (580) 795-7301
I left Winstar for last just because it's the furthest from the Lake Texoma area, even though we still consider it a Lake Texoma casino.
To say the Winstar casino is huge would be an understatement. It is massive and its 370,000 square feet of casino floor makes it the largest casino in the world.
They have nine gaming plazas named after famous destinations (Madrid, Cairo, London, New York, etc.) They have a total of 100 tables games and more than 8,600 electronic gaming machines.
The Winstar World Casino Hotel is huge and word-class. They also have a couple of smaller motels nearby as well as an RV park.
Plenty of restaurants for just about any palette, and an event center for concerts and conferences.
| What We Like | What We Don't Like |
| --- | --- |
| Awesome selection of games | Can get crowded making parking difficult |
| Excellent services and staff | Sometimes long waits for a machine attendant |
| Very good room comps | Free play comp is poor |
Lake Texoma Casinos Final Thoughts
Though the number of casinos in and around the Lake Texoma area is limited you'll find several (Choctaw, Megastar, Winstar) to be excellent casinos to visit. Each of the casinos has its pros and cons so chances are you'll find one you like.
So when you get tired of fishing on Lake Texoma or playing golf on one of the top Lake Texoma golf courses, head on over to one of these casinos for a little bit of fun and maybe you'll walk out with some money in your wallet or purse.
how far is megastar casino from winstar casino?
The distance is about 41 miles from Winstar Casino to Megastar and usually takes about 40 minutes.