Last Updated on August 30, 2023 by Ray Roman
Situated on the Oklahoma side of Lake Texoma, Caney Creek offers a cozy little Lake Texoma camping spot that you will surely fall in love with. Out of the 51 camping spots, 41 have water and electricity hookups, so you'll have plenty of choices.
The views of the lake from the campground are simply breathtaking. Imagine waking up to that every morning of your stay! The area has tons of trees, meaning most of our campsites are comfortably shaded, perfect to escape the summer heat. We've also got you covered – literally! Our sites have picnic tables with roofs, so you can enjoy a shady picnic even in the middle of the day.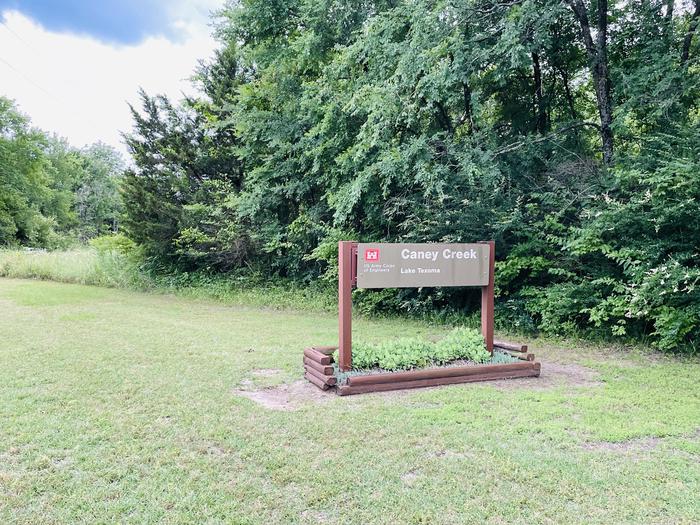 Don't worry if you're a fan of winter camping. Caney Creek is open all year round. But keep in mind, we do turn off the water and close the restrooms when the colder months roll around. As for the price, it's just $20 per night during the summer, and in winter, we drop it down to $12. A pretty sweet deal, if you ask me!
Caney Creek Campground Video
Amenities at Caney Creek Campground
Boat Ramp
Drinking Water
Dump Station
Entrance Station
Flush Toilets
Hiking
Pit Toilets
Playground
Showers
Vault Toilets
Water
Plus, there's a pretty solid boat ramp with its own dock – great for those who love to hit the water. If you're planning a group lunch or a cookout, you'll appreciate the day-use pavilion area we've got set up with a bunch of picnic tables.
It's an ideal spot for a chill afternoon. People often say we're one of the best places to camp on the Oklahoma side of Lake Texoma.
And we've got to shout out to the Army Corps of Engineers. They do a killer job keeping this place tidy and running smoothly.
Caney Creek Campground Contact Information:
7420 Muncrief Rd
Kingston, OK 73439
Tel: 580-564-2632
Other Lake Texoma Campground