Last Updated on June 20, 2023 by Ray Roman
Located on the Texas side of Lake Texoma, Big Mineral Marina, and Resort is one of the many Lake Texoma marinas and resorts you'll find in the area. This post will dive into what makes Big Mineral a great place to visit.
Let's get started…
What Big Mineral Lake Texoma Offers?
Big Mineral offers approximately 164 acres of Lake Texoma frontage. The beach area is nice and clean, and there is plenty of space if you want to do a little fishing or take a walk along the beach.
Boat Storage
Big Mineral offers seven active boat houses with slips that range in size from 20′ to 50′. There is an 8th boathouse that is being built and should be ready soon. If you are interested in a slip, I suggest you call the owners, as there seems to be a waiting list.
Boat Rental
If you want to rent a boat on Lake Texoma, they have two pontoon boats and one fish and ski boat available. For boat rental availability, it is suggested you call first.
BTW consider our houseboat rentals Lake Texoma guide.
Cabins
There are many cabins for rent on Lake Texoma, and Big Mineral has several. They have four cabins that are available for rent. Three 1-bedroom that sleeps four and one 2-bedroom that sleeps 6. Call Bigg Mineral for availability, as they do rent quickly.
RV Campground
If you have an RV and would instead rent a campground, Big Mineral has you covered. They have a variety of RV spots with 30 and 50-amp service and spots with water. They are in the process of upgrading all their RV spots to 50-amps.
Fuel Dock
We are not fans of buying fuel at any Lake Texoma docks unless necessary. The cost of fuel is way more than a typical gas station. But if you need fuel, Big Mineral has two pumps, one located at the dock and the other on land.
The Grill
There is a restaurant on the premises called The Grill. Unfortunately, there is little information online that I could find, so I can't say much about it. They are closed during the winter months and will re-open during the summer season. I'll take a trip over there and try out their food. We'll post it here when that happens.
Visitor Comments
Overall, visitors to Big Mineral Marina have left favorable reviews on Google. The owners are quick to respond to reviews and provide an explanation to those with concerns or to show appreciation for those leaving a positive review.
There are a few complaints about an increased price and the dock's condition. However, the new owners have provided a good explanation and plan to do some significant upgrades soon.
Where is Big Mineral Located?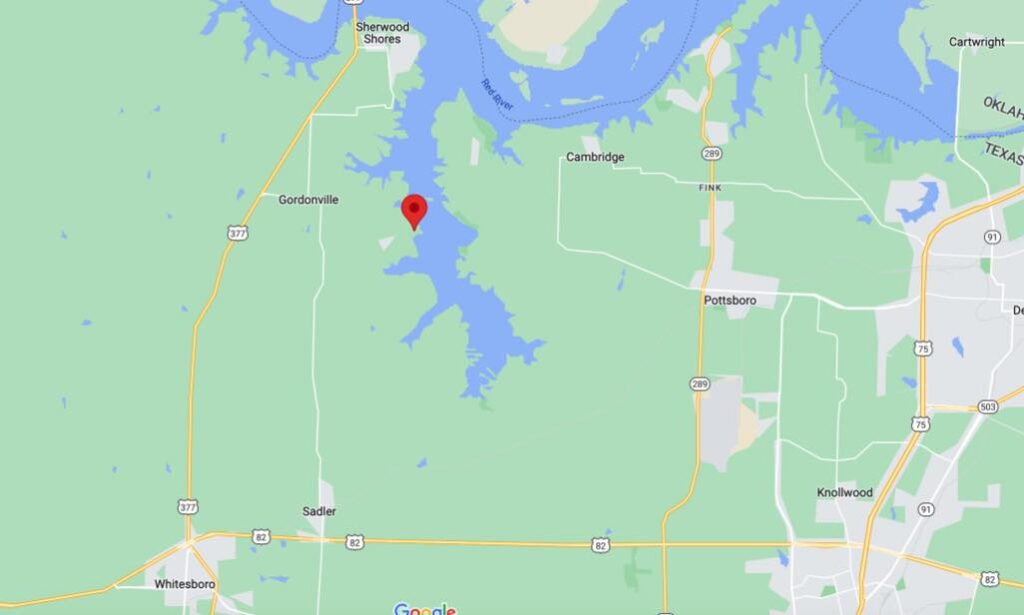 Big Mineral is located on the Texas side of Lake Texoma at 2889 Big Mineral Road, Sadler, TX 76264. It is approximately 3 miles of east of Gordonville along Big Mineral Road.
Hours of Operation
Big Mineral Marina's operation hours vary depending on the time of the year.
Summer Hours
May 19 through Labor Day
7 days a week, 8 am – 8 pm
After Labor Day,
Wednesday – Sunday, 8 am – 5 pm
Closed Mon and Tuesday
Your best bet is to call ahead of time and confirm their hours.
Contact Information
To contact Big Mineral, call them at 903-523-4287 or use the contact form on their website.